Marcialonga: Cross-country skiing in Val di Fassa
Marcialonga is one of the best known cross-county ski races, loved by fans of the sport from all around the world. The undisputed main event of the winter season in Val di Fassa and Val di Fiemme, many participants return to take part each year.
The course, which is passable also before and after the celebrated race, is prepared during the winter season. The route passes along the valley floor, skirting all of the villages of Val di Fassa and Val di Fiemme. Cross-country skiing is an incredible sport, putting you in close contact with nature and which allows you to immerse yourself in an untouched environment, with silence as the perfect companion for the duration of your trip.
Why should I try cross-country skiing?
Cross-country skiing in Val di Fassa and Fiemme is a unique experience that we would recommend everyone tries. In reality, there is no specific reason, each person approaches this sport simply with the desire to try something new or to combine a little sporting activity with the feeling of a strong connection with nature. In our opinion, cross-country skiing is:
a sport for everyone: this is true, cross-country skiing is a sporting discipline, but also an alternative way to experience the winter. Children are naturally very fast learners, but adults can also learn quickly and devote themselves to going out alone or with friends to discover the silent woodland and routes through the natural landscape.
a pick-me-up: yes, cross-country skiing causes you to work many muscles that would usually remain unexercised. A little effort that gives you a great sense of satisfaction at the end of the day. With cross-country skiing you can forget about the long waits at the ski lifts and the skis are light and easy to use; in short, there are many pros.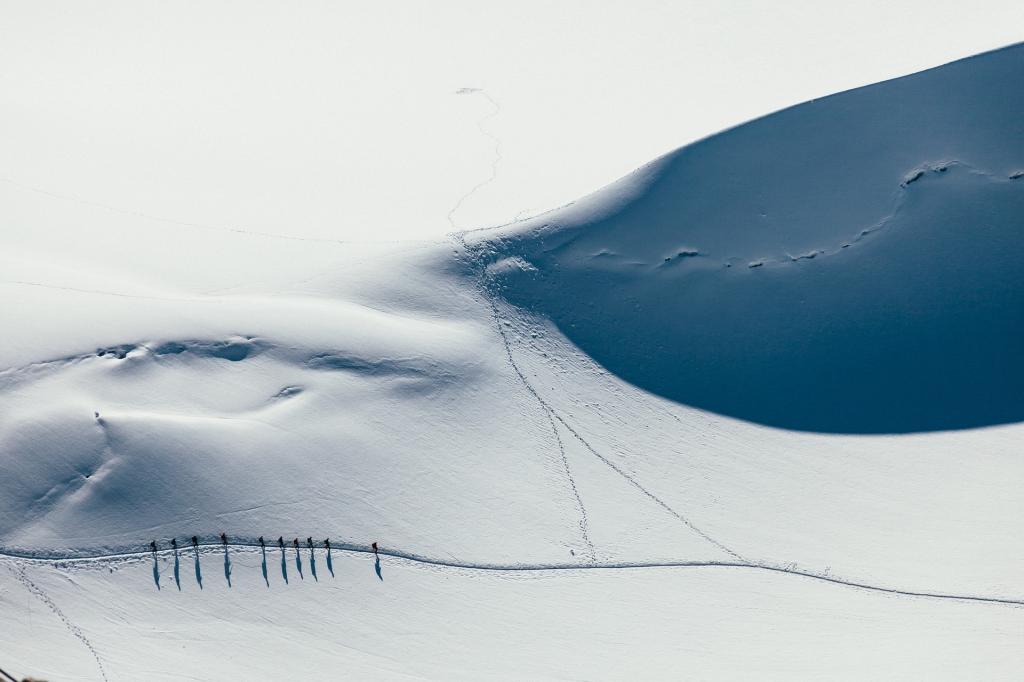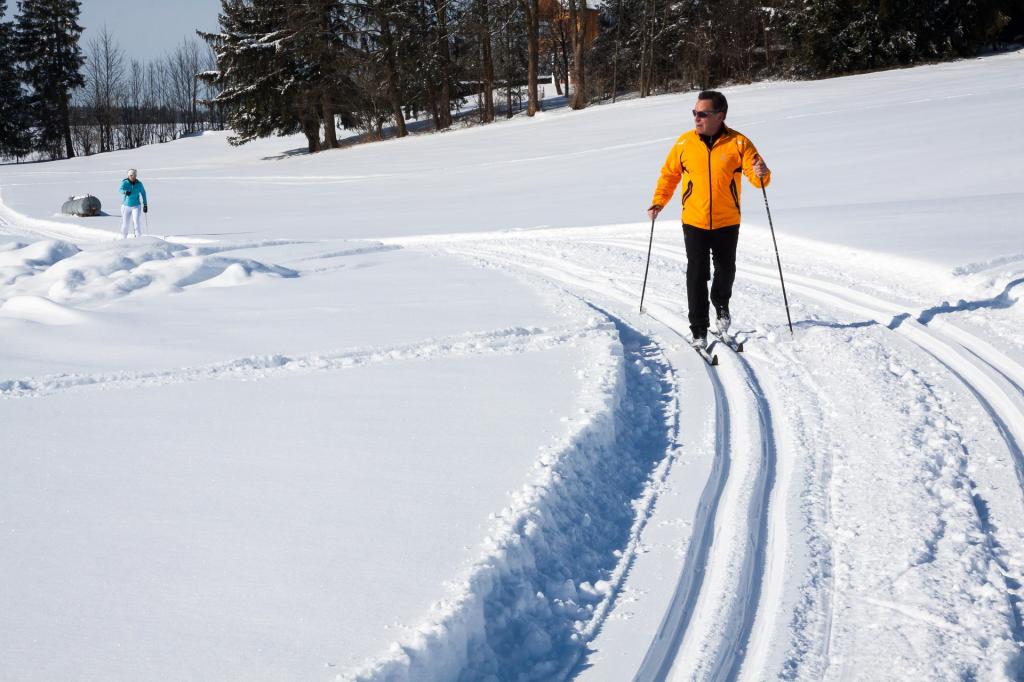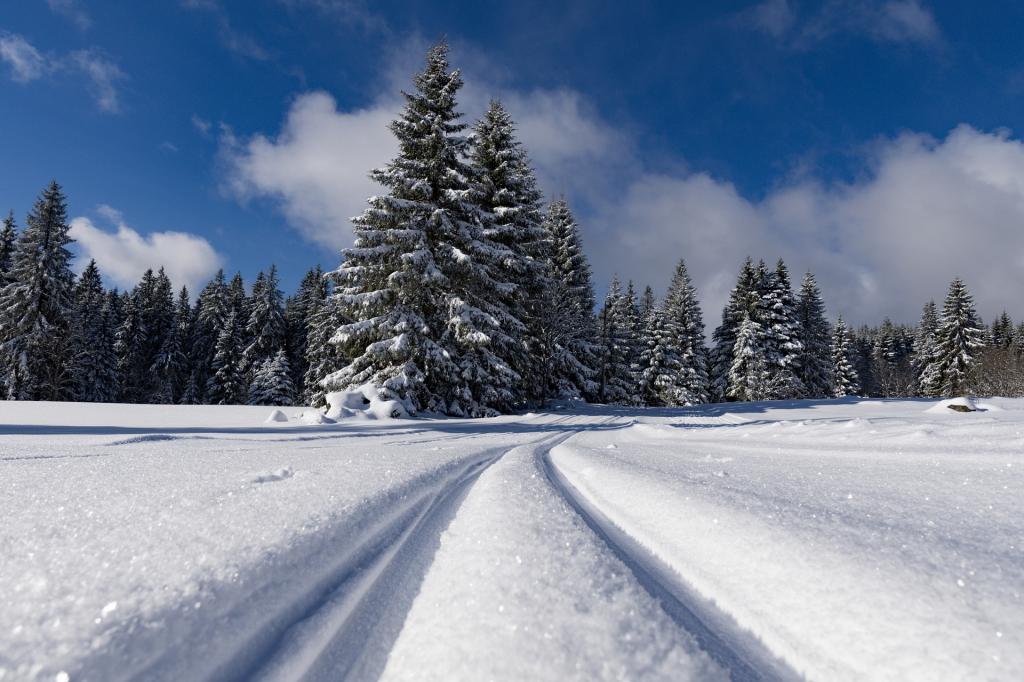 it relieves stress: time spent in the countryside is therapeutic. Shut your eyes and imagine an endless, snow-covered meadow set against the backdrop of the peaks of the Dolomites; a feast for the eyes and for the brain. The famous Japanese practice of Shinrin-yoku, "forest bathing", has been proven to have numerous benefits, such as a reduction in heart rate, a lowering of blood pressure and a reduction in cortisol, the stress hormone.
an enchantment of immersive landscapes: choose from numerous trails where, in addition to various levels of difficulty, you will continuously encounter new and enchanting paths. While cross-country skiing, you can pass through dense expanses of woodland, snow-covered meadows, why not also ski between the mountain hamlets and villages
a sociable activity: that's right! Cross-country skiing is a sport that will make you want to hum to yourself, free from the stresses of everyday life, so why not try it? An activity that invites you spend some time chatting with others, sharing an experience that is both enjoyable and relaxing at the same time.
The Marcialonga Trail
Beginning in the centre of Fondo di Lago di Tesero, from there we follow the famous Marcialonga trail. The distinctive feature of this trail is that it passes through almost all, of the villages in the Val di Fiemme and Fassa, blessing those who undertake it an enchanting and ever changing landscape. Over the almost 16 km of the trail, the landscape changes naturally depending on the snow conditions.
From Lake Tesero, we head West, arriving at Masi di Cavalese, in Cascata, and Molina di Fiemme, from where we head back towards the lake. As with the majority of cross-country skiing circuits, the trail is predominantly flat, with some descending sections, and others with climbs, providing an opportunity to push yourself a little more! On the return we follow the same trail, along the Avisio stream and meadows, glades and fir trees on the majestic mountains of the Lagorai.
If you choose to head East from Lake Tesero, you will arrive at Panchia and then Ziano di Fiemme and Predazzo after a long, flat stretch. Those fit enough for an additional challenge can continue on to Moena in Val di Fassa.
Technical Information
Difficulty: Medium (if following the course of the race)
Distance: 16.4 km (varies according to the amount of snow)
Duration: approx. 2h 30 mins
Ascent: 200 m
Descent: 13 m
Would you like to take part in the Marcialonga race event? Click here for information. Good luck!
Book here, it's worth it!
Request information
There are currently no active offers
Request information/booking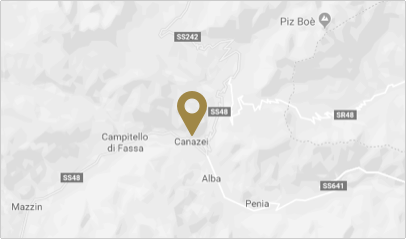 Contatti
Hotel Cristallo - Marchioni Family
Via Dolomiti, 40 - 38032
Canazei (TN) Italy
Tel. +39 0462 601317
Fax +39 0462 601305
info@hotelcristallo.net